Hello its Tuesday again! This Sunday it is Mother's Day and i cant think of a better way to celebrate this day with a layout dedicated to her. She is a big fan of flowers and this photo is taken in our recent trip to Hong Kong, still remembered how excited she was when she saw this cart filled with flowers and immediately wanted to take a picture of it.
For this layout i used Prima Romantique collection, the colors are soft and the romantic roses are simply beautiful. Fuzzy cut the pattern paper to put together this layout.
The Prima stamps are also a great way to make your own embellishments, the bird cage and label were stamped and then distressed.
Start making a layout especially for your mother this week and i will assure you nothing is more precious then a handmade gift from you that will last for a very long time.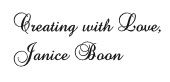 Have a Creative week ahead and Happy Mother's Day to all of you out there!