I am SoOoo Excited! because this is the first time i am going to join the Papertrey blog hop!
Details HERE
Normally its like during the weekday and the timings were not right but this time round its on Saturday Whoo hoo!
For the card i have choose to use the Signature series Dress form stampset and how i have interpreted the picture were the strands of beautiful colors on the wall. Simply lovely colors when combined together.
Off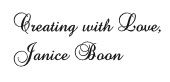 to bed now because its 3am zZzz and i can bearly keep my eyes open...